29 October 2017
Dubai, United Arab Emirates, 29 October, 2017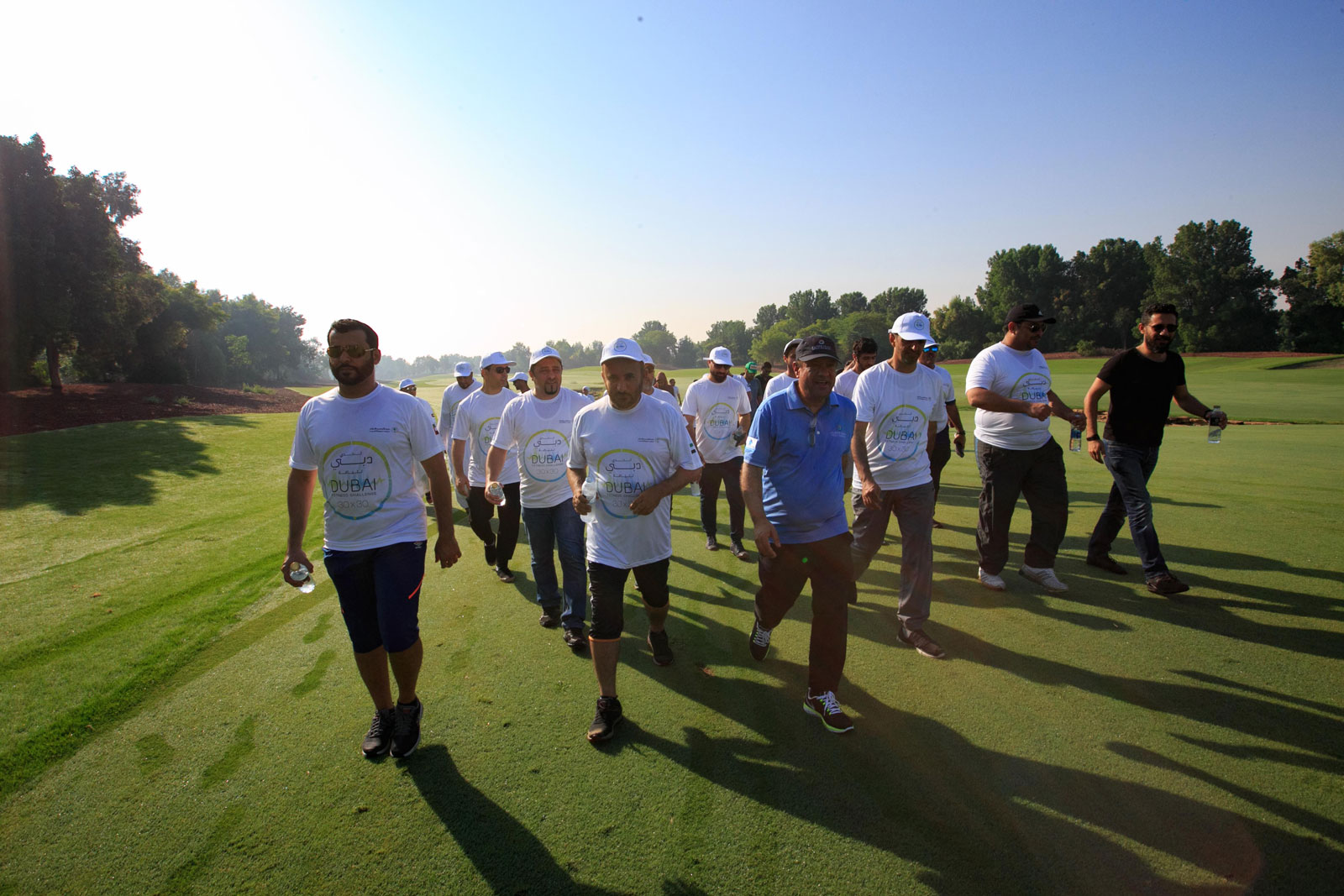 Dubai Land Department has chosen Jumeirah Golf Estates to launch the first ever Real Estate Fitness Challenge event, in line with the Dubai Fitness Challenge, a city initiative of His Highness Sheikh Hamdan Bin Mohammed Bin Rashid Al Maktoum, Crown Prince of Dubai and Chairman of the Executive Council for Dubai Government, to help make Dubai the most active city in the world.
Jumeirah Golf Estates hosted the Dubai Land Department's team, led by His Excellency Sultan Butti bin Mejren, Director General of Dubai Land Department, and the department's employees and management for the event.
*ENDS*
Notes to Editor
About Jumeirah Golf Estates
Host to the DP World Tour Championship since 2009, Jumeirah Golf Estates is one of the Middle East's most prestigious residential golf communities, offering a wide range of world-class golfing facilities and individually designed homes in the United Arab Emirates. Situated just 15 minutes from the Palm Jumeirah and Dubai Marina and only minutes away from the site of Dubai Expo 2020 and Al Maktoum International Airport, Jumeirah Golf Estates is well placed to provide an unforgettable experience for golfers at its two world-class Greg Norman-designed golf courses, Fire & Earth, and residents seeking quality, luxury homes and a peaceful setting within easy reach of Dubai's top attractions.  
The Fire & Earth courses are part of Jumeirah Golf Estates Phase A development, which consists of 375 hectares of a 1,119 hectare land parcel, and incorporates 16 residential communities, comprising of more than 1,800 constructed and under construction properties. 
Visit JumeirahGolfEstates.com for more information and connect with Jumeirah Golf Estates on Facebook, Twitter, and on Instagram
Press inquiries:
Yasmine Kassem
Bell Pottinger
ykassem@bellpottinger.com
+971 55 471 0294